Emergency Response Software
Quality apps for your iPhone, iPod Touch, iPad, and Android. Since 1999, developing great mobile apps for emergency responders. Available on the iTunes App Store here for under $5 or FREE.
Sign up to hear about new releases of iOS and Android apps.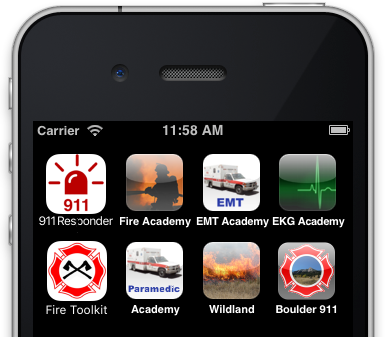 (click an app icon for details)
Apps for emergency responders, including firefighters, EMT's, paramedics, hazmat responders, wildland firefighters, and other first responders. Training, reference guides, quizzes, calculators, hazmat databases, and more.
Sports and Fitness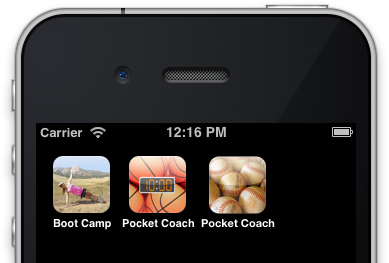 (click an app icon for details)
Pocket Boot Camp, your personal fitness trainer in your pocket. Loaded with tons of photos and videos, it will step you through a custom boot camp workout at home. Runs on iPhone, iPad, and iPod Touch.
Pocket Baseball Coach, save time and stay organized and informed while being the best coach in the league! Track your own stats too, for baseball or softball. Runs on iPhone, iPad, and iPod Touch.
Basketball Pocket Coach, a tool for youth basketball coaches to help you keep track of playing time and statistics. Made to be quick and easy to use during a game. Runs on iPhone, iPad, and iPod Touch.
Trivia Game
Our newest app is Awesome Trivia for the Apple TV. Hundreds of trivia questions to challenge yourself and friends, right in your living room on the big screen
Education
Easy Peasy Flashcards. Make your own flashcard decks, play quizzes, add sounds and images, learn while having fun!
---
For the latest news, subscribe to our Twitter feed (@peakviewsoft) or just click here to view past news and updates in your web browser.
These products are available to download today, priced under $5 or FREE.